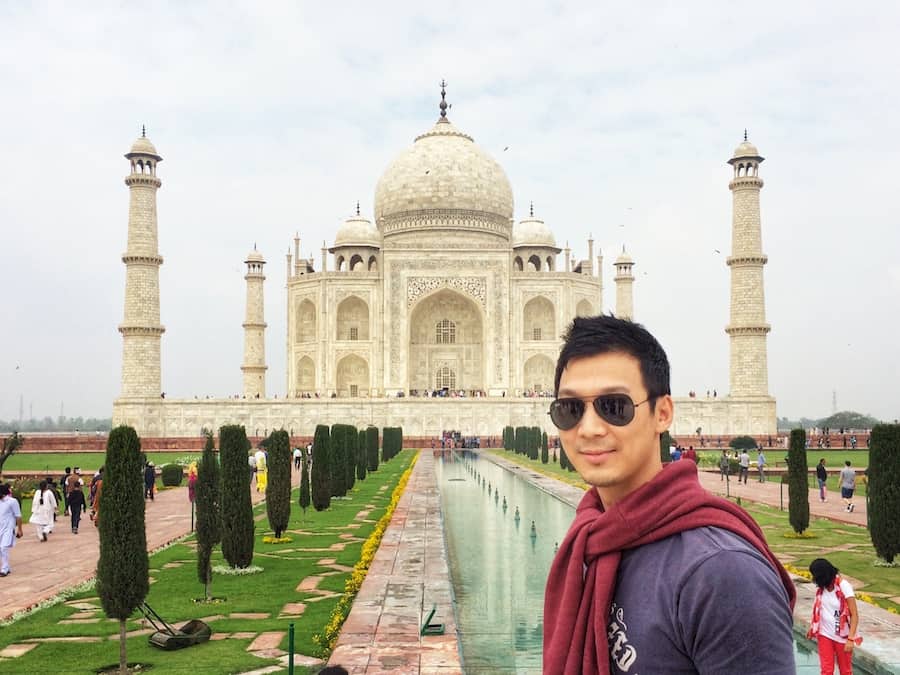 I'll always remember the first time I set off on my first backpacking adventure all those years ago. Back then all I wanted to do was experience the Full Moon Party in Koh Pha Ngan and see the famous Sydney Harbour in real life. As I cross off the things on my travel bucket list I noticed a real problem that most of us will have had – the list just gets longer and longer!
Everyone has a bucket list. Whether you've physically written it down or have it somewhere in your head. Isn't there somewhere you've always wanted to go or something you've always wanted to do? Well, that's exactly what should be on your list before you 'kick the bucket' as they say!
The only tiny flaw with bucket lists is that the more you tick off, the more you'll add on! That's because you meet fellow travellers who will tell you that you absolutely have to visit country X. Or maybe certain shows about thrones and dragons will inspire you to visit those locations. That's absolutely fine because the world is a big place with many amazing things to be experienced.
Why Create A Travel Bucket List?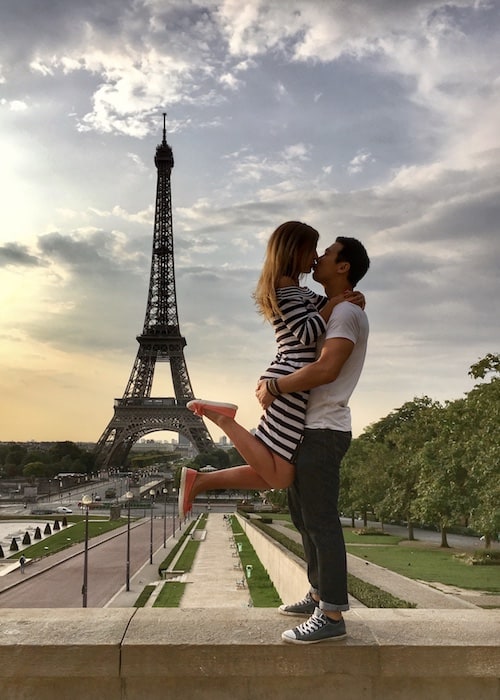 Writing your dreams and aspirations down will undoubtedly make you more determined to achieve your goals. If you've got it on your bucket list then what's stopping you from going? Only yourself, that's what!
I'm talking specifically about a travel bucket list here! Making a million dollars, owning a house, or buying an expensive car or yacht doesn't really interest me at the moment (the million dollars would help with my travel goals though!)
I've listed my dream destinations which includes seeing spectacular sights and natural wonders as well as other things. Take a look and see if you can be inspired to create your own.
My Travel Bucket List
World Wonders
Explore the lost city of Petra, Jordan
Hike the Inca Trail to Machu Picchu, Peru – the only way to see Machu Picchu.
Pretend to be a gladiator at the Colosseum, Rome
Visit Christ the Redeemer In Rio de Janeiro, Brazil
Marvel at the Taj Mahal, India – it's more beautiful than you think.
Explore the ancient temples of Bagan, Myanmar
Watch the sunrise over Angkor Wat, Cambodia
Walk along the Great Wall Of China
Climb the Eiffel Tower in Paris, France
Marvel at the Giza Pyramids, Egypt
Travel back in time at the Acropolis, Greece
See Gaudi's unfinished Sagrada Familia in Barcelona – to be completed in 2026!
Do a hot air balloon ride over Cappadocia, Turkey
Wander through the souks of Marrakech, Morrocco – wander means 'get lost'.
See the Moai heads on Easter Island
Watch the sunset in Oia, Santorini
Play the game of thrones in Dubrovnik, Croatia
See the colourful villages of Cinque Terra, Italy
Be confused at the mystery of Stonehenge, England
See the Hagia Sophia, Turkey
Lean up against the Leaning Tower of Pisa, Italy
Be in awe of The Terracotta Army, China
Wander the blue streets of Chefchaouen, Morocco
Learn about the ancient Mayans at Chichen Itza, Mexico
Take a gondola ride in Venice, Italy
Hike to the Tiger's Nest in Bhutan
Imagine a scene from Disney at Neuschwanstein Castle, Germany
Explore the incredible Alhambra, Spain
See Sydney Harbour's famous opera house and bridge, Australia
Climb to the top of Sigiriya Fortress, Sri Lanka
See the many stairs of Chand Baori, India
Climb the giant pyramids of Teotihuacan, Mexico
Look up at the Leshan Giant Buddha, China
See the Tetris building at Saint Basil's Cathedral, Russia
See the old bridge at Rhonda, Spain
Watch the mirror reflections of the Devil's Bridge, Germany
Ride the London Eye, England – I can't believe I haven't done this yet!
Throw a coin in the Trevi Fountain, Rome – now I've guaranteed my return to Rome.
Visit North Korea – why not!?
Natural Wonders
Visit Antarctica – my last continent.
See the Uyuni salt flats in Bolivia
Swim in the multi-layer waterfall of Kuang Si Falls, Laos
Marvel at the beauty of Ha Long Bay, Vietnam
Hunt for the Aurora Borealis – saw them in Iceland but I'd love to find them again!!
Snorkel the Great Barrier Reef, Australia
Enter the Gates of Hell, Turkmenistan
See the desert meet the ocean at the Skeleton Coast, Namibia
Gaze at the mountain forests of Zhangjiajie, China – the inspiration for the Avatar floating mountains.
Discover legendary tales at the Giant's Causeway, Northern Ireland
See the white sands and clear waters of Maldives – who wants to pay for my overwater bungalow?
Lay on the most perfect white sand at Whitehaven Beach, Australia
Be the king of my cotton castle in Pamukkale, Turkey
Recreate my own Toblerone advert at the Matterhorn, Switzerland
Look for Yogi Bear at Yellowstone National Park – I know it's not Jellystone!
Follow in Dr Livingtone's footsteps at Victoria Falls, Zambia
Arrive in time for the cherry blossom in Japan
Go hiking and rafting at the Grand Canyon, USA
Get lost in the Sagano Bamboo Forest, Japan
Be amazed at the multi-tiered Iguazu Falls, Brazil
See what the fuss is all about on Jeju Island, South Korea
Gaze at the Cliffs of Moher, Ireland – maybe try to pronounce them properly too.
Have my breath taken away by Angel Falls, Venezuela
See the world's biggest single rock monolith at Uluru, Australia
Stand on top of Table Mountain, South Africa
Witness ice calving at Perito Moreno Glacier, Argentina
Swim in the beautiful cenotes of Yucatan, Mexico
Watch the smoke ooze from Mount Bromo, Indonesia – Ijen too whilst I'm at it!
Explore The Amazon Rainforest while I still can, Brazil
Adventure List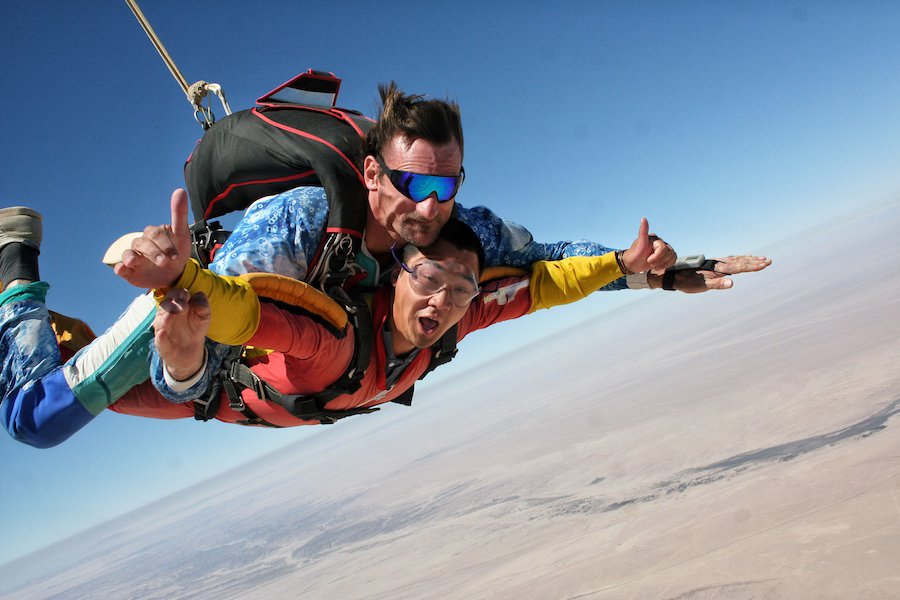 Sit on the edge of Trolltunga, Norway
Go for a swim at the Blue Lagoon, Iceland – sorry but I couldn't put this under Natural Wonders!
Do a skydive – did this in Namibia and it was incredible.
Ride a motorbike through the mountain roads of Sapa, Vietnam
Drive a tuk-tuk around India or Sri Lanka
Learn to surf on Australia's east coast – but I couldn't stand for more than 3 seconds.
Sandboard down the dunes at Huacachina, Peru
Drive along the Great Ocean Road, Australia
Hike the Caminito Del Rey in Spain – I know it's not dangerous now but I still want to do it.
Test my endurance by trekking Everest Base Camp
Hike through the spectacular Torres Del Paine, Patagonia
Float in the Dead Sea, Jordan/Israel
Stand on a suspended rock Kjeragbolten, Norway
Go tubing in Vang Vieng, Laos – this is now pretty free of drunk backpackers… sweet!
Summit Mount Kilimanjaro, Tanzania
Go white water rafting on the Zambezi River, Zambia
Hike the Stairway To Heaven, Hawaii – or maybe not? (It's illegal!)
Trek the Annapurna Circuit, Nepal
Experience a live volcano – from a safe distance!
Drive across The Nullabor, Australia
See a tornado – from far, far away!
Ride down the world's most dangerous road, Bolivia
Animal Encounters
Chill with the flamingos in Aruba
Ride a camel through the Sahara Desert
Witness the great wildebeest migration, Africa
Hand-feed wild hyenas in Ethiopia – yep. That's what I want to do!
Watch evolution in progress on the Galapagos Islands – and them blue-footed boobies!
Search for polar bears in Svalbard, Norway
Spot the big 5 on an African safari
Watch the Snow Monkeys have a spa day in Japan
Release baby turtles back into the wild – I don't care where! I just want to do this so badly.
Share a kiss with a giraffe
Meet the mountain gorillas in Uganda or Rwanda
Listen to the sounds of a humpback whale
Swim alongside the giant whale shark
See our cousins, the orangutans in Indonesia
Swim with dolphins in the wild
Be stuck in a cage on a great white shark cage dive – only by an ethical operator
Witness the majestic blue whale in the ocean
Cuddle a baby panda in Cheng Du, China
Kayak with orcas – assuming that this is safe to do so.
Witness the Great Sardine Run in South Africa
See the cuddle marsupials of Australia
Not ride elephants in Thailand – I didn't mistype that!
Cultural Experiences
Gaze at Renaissance masterpieces at the Sistine Chapel, Vatican City
Stay in a Ger (yurt) in Mongolia
Sample delicious street food in Southeast Asia
Take a cooking class
Have a beer at Oktoberfest – not sure if I can handle the size though.
Be part of an Indian wedding – I have been promised an invite so we'll see!
See The Mona Lisa at the L'Ouvre
Attend a yoga retreat
Get blessed by a Buddhist monk in Asia
Enjoy a pint of Guinness in Dublin
Drink Mezcal in Oaxaca
Celebrate Hogmanay in Edinburgh – twice! And it was awesome!
Visit the cafes in Amsterdam – you know, for coffee!
Watch the Carnival in Rio de Janeiro, Brazil
Learn the Tango in Argentina
Celebrate New Year's Eve in another country – Australia, Germany and Malaysia so far.
'Play Holi' at the Holi Festival in India
See the world-famous Uffizi Gallery in Florence, Italy
Be intimidated by the Hakka in New Zealand
Attend a Japanese tea ceremony
Be scrubbed down in a Hammam in Turkey
See a musical at London's West End – saw The Lion King and I highly recommend it!
Witness life on the Ganges at Varanasi, India –
Learn about religion in Jerusalem
Get dressed up for Day Of The Dead in Mexico
Get pelted by rotten tomatoes at La Tomatino
Party all night at the Full Moon Party in Thailand
Get drenched in a water fight to celebrate Songkran in Thailand
Personal Goals
Fly business class – the one luxury I want to try.
Visit 100 countries – currently on 49.
Start a travel blog
Learn a new language
Get a working holiday visa in Australia
Backpack around Southeast Asia
Visit every continent – only 1 to go.
Celebrate a birthday abroad – very lucky to have done this many times.
Travel solo
Get my full motorbike license – for my own safety when riding around SE Asia!
Get PADI Certified
Be in a newspaper – in the UK, Indonesia, Nigeria and Mexico.
Ready To Start Your Own Travel Bucket List?
If you haven't already started your own list then what are you waiting for?
Listen, travel isn't about checking the boxes but having a bucket list can certainly motivate you. Rather than wishing that I could travel to my dream destination, I have things on my list that I can plan for instead. Your travel bucket list is something that can and will change because, as you travel more often, you'll change too!
Remember, this is my travel bucket list and I've only listed everything on here to hopefully inspire you to either create your own list or start ticking some items off it! Set your own goals and do whatever you can to achieve them! I plan to do the same.
So that's my travel bucket list guys! How many have you seen or done? If you want to share yours then you can always get in contact with me and I'll see if I can help. Or just let me know in the comments below.